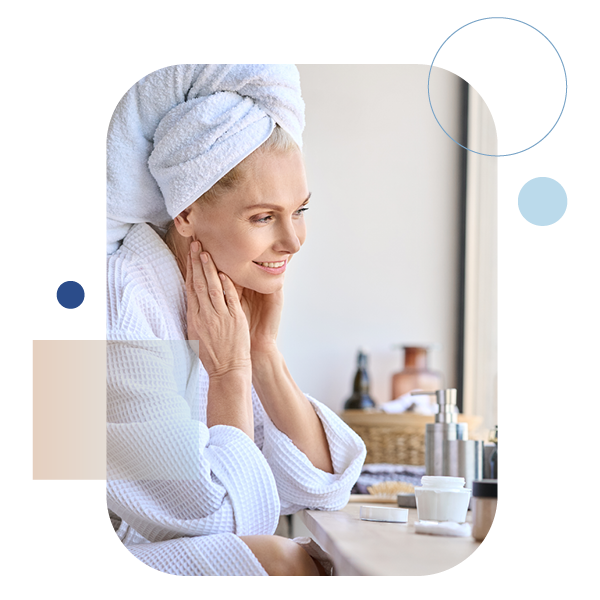 At Pacific Dermatology Institute, we will help you achieve the healthy and beautiful skin you've always wanted. We offer a wealth of cosmetic procedures and treatments to make you look and feel nothing short of exceptional.
You deserve to love the face you see in the mirror. At Pacific Dermatology Institute, our cosmetic team is comprised of dermatologists, plastic surgeons, registered nurses and aestheticians, ready to create a skincare plan for you. With so many different cosmetic treatments, it can feel overwhelming to pick and choose, not knowing exactly what you need. Our Skin Expressions team will give you a full beauty consultation and assessment. From there we'll customize a skincare plan that will help you achieve and maintain the healthy, beautiful look you've always wanted.
Check out our diverse array of beauty treatments our Skin Expressions program offers and make an appointment today.

SKIN EXPRESSIONS
Get a personal consultation
for your skin.

TREATMENTS & PRODUCTS
Discover treatment options for
specific areas of your face & skin.

LOVE YOUR SKIN
Our beauty experts will then create the perfect skincare plan for you.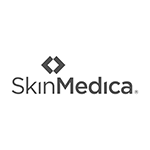 Skin Medica
---
TNS Advanced + Serum
HA5 Serum
Total Defense & Repair SPF
Neck Cream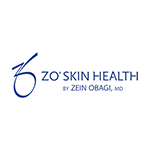 ZO Skin Health
---
Gentle Cleanser

Hydrating Cleanser

Exfoliating Cleanser

Calming Toner

Complexion Pads

Oil Control Pads

Rozatrol

Vitamin C 10%

Instant Pore Refiner

Daily Power Defense

Brightalive

Recovery Cream

Renewal Cream

Hydrating Cream

Wrinkle and Texture Repair

Skin Brightening Retinol .25%, .5%, 1%

Growth Factor Serum

Complexion Clearing Mask

Firming Serum

Powder Sunscreen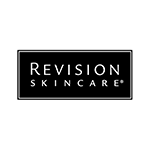 Revision
---
Intellishade Original
Intellishade Matte
Nectifirm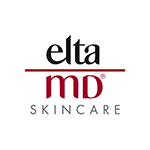 Elta MD
---
UV Sport
UV Clear
UV Elements
UV Facial
UV Sheer
Juvéderm®
JUVÉDERM® XC is the first and only non-surgical hyaluronic acid (HA) filler FDA-approved to instantly smooth moderate to severe wrinkles around your nose and mouth for up to one year with optimal treatment.
JUVÉDERM VOLUMA® XC injectable gel is for deep injection in the cheek area to correct age-related volume loss in adults over the age of 21.
Rejuvapen
RejuvaPen is a micro-needling system used to treat scarring, especially scarring caused by acne. Traditionally, this type of scarring has been very difficult to treat. The RujuvaPen needles are used to break up the tethering in the scar, which results in less indentation and greater smoothness on the surface.
Essentially, RejuvaPen stimulates the body's natural healing powers and gives the scar a second chance to repair itself – without surgery or lasers.
Botox®
Botox® is a popular non surgical injection used cosmetically to remove and reduce wrinkles, eliminate frown lines, lift brows and smoothen crow's feet. Botox® effectively works by temporarily paralyzing the muscles around the treated area relaxing wrinkles and giving the face a rejuvenated look. A 5-10 minute procedure yields results lasting a solid 3-6 months.
Botox® is also injected into the skin to treat the symptoms of severe underarm sweating (severe primary axillary hyperhidrosis) when medicines used on the skin (topical) do not work well enough in people 18 years and older.
Restylane®
Fight signs of aging with Restylane®. It can be used to add volume and fullness to the skin to correct moderate to severe facial wrinkles and folds, such as the lines from your nose to the corners of your mouth (nasolabial folds). Restylane may also be used for lip enhancement in patients over 21 years.
Dysport
Dysport is an injectable that smooths wrinkles and fine lines in a natural looking way. It's fast acting. Over half of users see improvement in 2-3 days after one 10- to 20-minute treatment.
Body Contouring / Skin Tightening
Non Invasive Skin Tightening/ Fat Reduction – an FDA approved treatment option with no anesthetic and no patient down time, body contouring treatments have proven to be effective through years of clinical use. Our top of the line procedure stimulates collagen production on the face, neck and body. Thermal energy strengthens the skins natural collagen network and speeds up the metabolic activity of fat cells causing them to shrink, improving the skins laxity and texture. Each treatment is performed in less than an hour and optimal results are typically achieved with 4 treatments. Pacific laser center offers the ultimate body contouring treatments without costly surgery or weeks of recovery.
Laser Hair Removal
Laser Hair Removal is a permanent non surgical alternative to remove or reduce unwanted facial and body hair without damaging the skin in or around the treated area. The laser delivers pulses of light which destroy the hair follicle at the root. Laser hair removal can save time, money and aggravation of shaving, plucking, sugaring and waxing. It leaves the skin looking smooth and silky and is the preferred treatment method to effectively remove hair from large and small areas. Minimal discomfort and no down time is achievable.
Laser Skin Resurfacing
Laser Skin Resurfacing/fractional CO2 is effective in treating wrinkles, brown spots, enlarged oil glands, blotchiness and scars from acne or other causes. It can be used on the entire face or targeted areas. This popular procedure removes the damaged outer layers of skin and stimulates the production of collagen and new cells in the underlying layers, bringing about smoother, younger and healthier looking skin.
Laser Facials
Sun, skin disorders, heredity, acne and aging can all contribute to skin irregularities. In addition skin may lose tone, feel less firm and wrinkles may appear visible. The most effective way to get rid of these skin imperfections is by a laser; lasers target imperfections at the core. Laser is most effective because its controlled accuracy and strength targets deep layers below the skins surface. With very little to no down time, no pain involved and a procedure that takes less than 30 minutes, it's easy to see why Laser Facials would be anyone's first choice of treatment.
PhotoFacial IPL
Intense Pulsed Light treats skin conditions such as brown spots, broken capillaries, spider veins, facial redness, and boosts collagen giving you a more youthful look. IPL works by emitting a blast of light at a very high energy causing collagen and blood vessels below the epidermis to constrict reducing redness and overall aging. Transform your red blotchy skin into radiant complexion. Besides being effective on the face, it can be used on the entire body.
Micro Needling
This non invasive medical grade treatment is safe for all skin types and is performed on the face and body. Micro needling dramatically reduces wrinkles, treats hyperpigmentation, acne scars, stretch marks, textural issues and hair reduction. Hundreds of micro channels or holes are created every second by a sterile tip that houses micro needles. The adjustable needle tips allow us to vary the depth of penetration and address every clients specific needs. In turn the micro channels or micro holes initiate the repair of collagen almost immediately and will continue to stimulate collagen production for up to 6 months after treatment. New collagen and elastin produce softer, firmer, fresh skin.
Dermal Fillers
Dermal Fillers offer immediate results which improve the appearance of aging skin by restoring volume to the skin by smoothing out deep folds and wrinkles. Fillers are used to fill deep creases, fine lines, improve scars, fill out thin or wrinkled lips, plump up cheeks, and contour areas of the face.
Dermaplanning
Dermaplanning is a physical exfoliation that removes dead skin cells from the surface and vellous (peach fuzz) hair from the face. This form of exfoliation smooths the skin and allows for the active ingredients in skincare products and treatments to penetrate deeper into the skin furthering their anti-aging benefits. There is no single treatment to replace dermaplanning.
Injectables
Botox® is a popular non surgical injection used cosmetically to remove and reduce wrinkles, eliminate frown lines, lift brows and smoothen crow's feet. This 5-10 minute procedure effectively works by temporarily paralyzing the muscles around the treated area relaxing wrinkles and giving the face a rejuvenated look.
Alternatively, Botox® can be injected into the skin to prevent severe under-arm sweating.
Always there when you need it. With CareCredit, you can pay for treatments and procedures for you and your family right away and then make convenient monthly payments.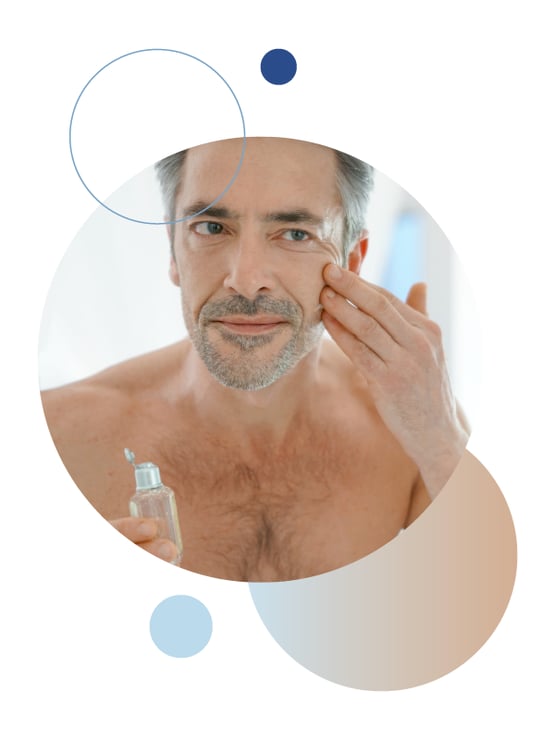 If you would like to receive a call from one of our team members within 48 hours, please complete the required information and we will be happy to assist you.
Please do not email if you have an urgent matter and we ask that you refrain from emailing protected health information.